NBA MATH HOOPS is a fast-paced basketball board game, curriculum, and community program that allows students to learn fundamental math skills through direct engagement with real statistics of their favorite NBA and WNBA players.  The NBA Math Hoops curriculum is tied to Common Core Standards and 21st Century Learning Skills, and it has been shown to improve students' basic math skills and understanding of statistics, in addition to their interpersonal skills, driving them to collaborate more effectively with their peers.
Mr. Calvin Sibert, our 7th Grade lead and student success seminar teacher has implemented the NBA MATH HOOPs program into his class.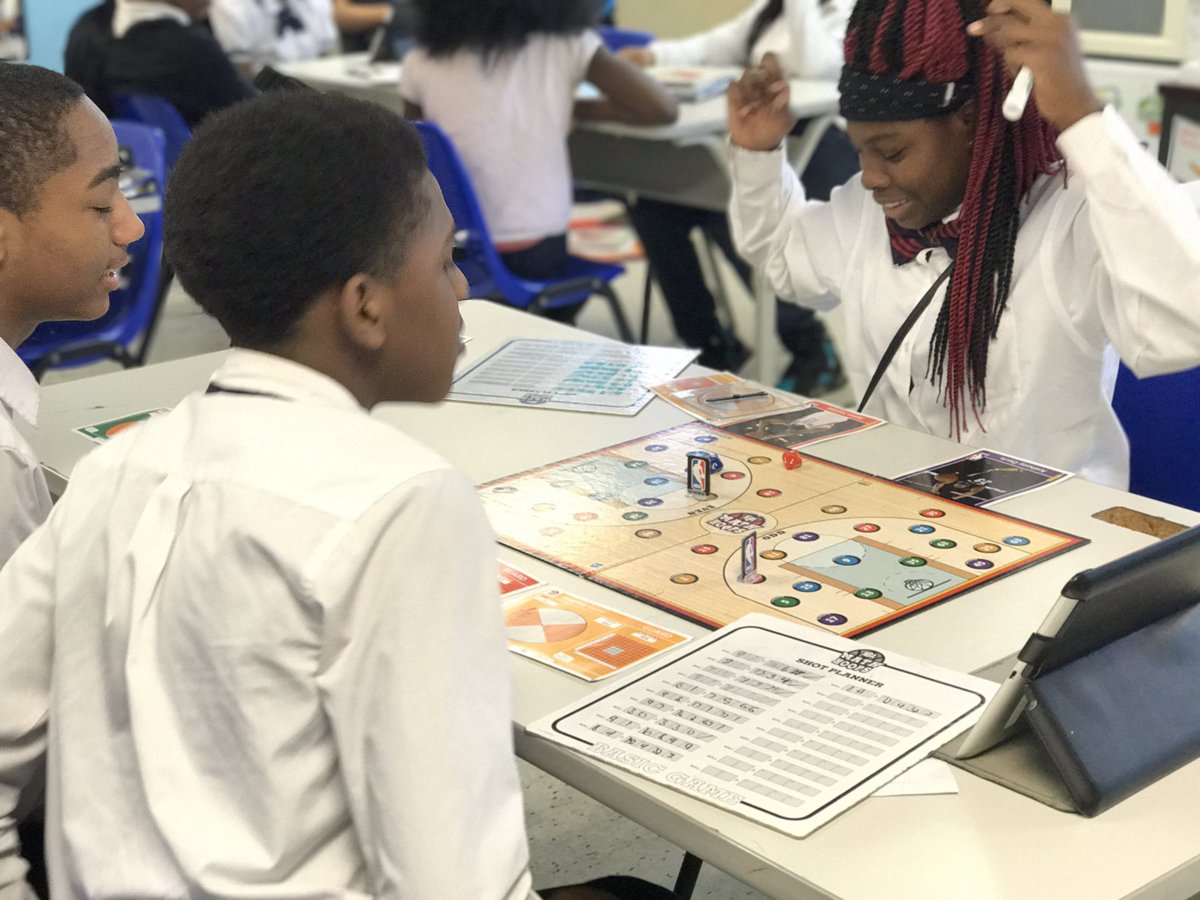 Edit:
One of our students, and teacher Mr. Sibert will be travelling to Stanford University to represent Michigan in the 2017 NBA Hoops National Championship.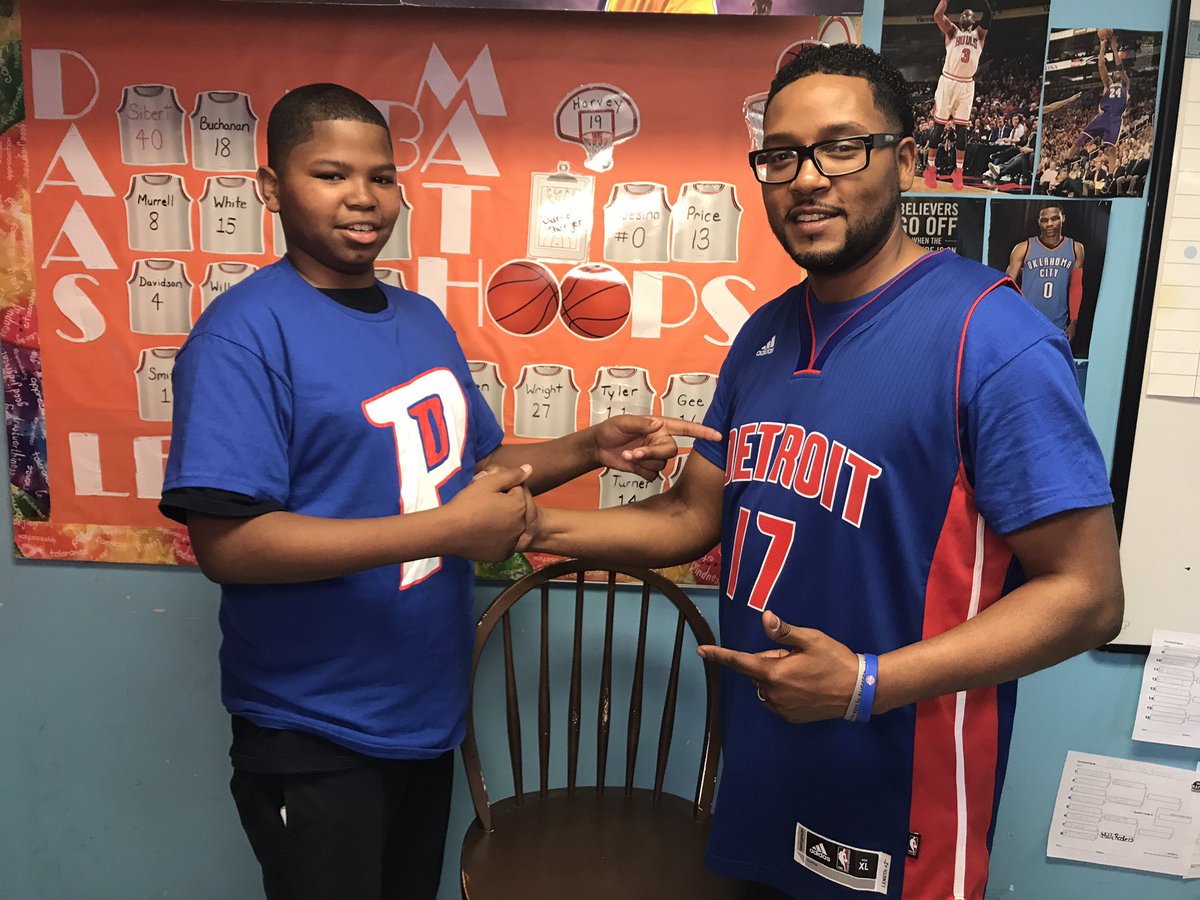 Video from the Detroit Pistons featuring DAAS:
https://twitter.com/detroitpistons/status/839911817564520448
Mr. Sibert received an award for being the "Game Changer" for the NBA Math Hoops program: